Curing your organization's challenges.
We keep up with the latest industry changes so you can focus on providing quality patient care.
Healthcare organizations face unique challenges as revenue is derived from many sources with differing and ever-changing rules.  Financial officers are tasked with Identifying where profits are being made and where they are being squandered. Designing a comprehensive financial tracking and reporting system is far more complex than a simple profit and loss statement.  Our experienced healthcare professionals at DHW understand what drives the bottom line.  We help clients interpret all the data, financial and non-financial, that contributes to healthy profits and cash flows.  We are constantly tuned to and involved in the changing legislative environments shaping state-specific Medicaid programs.  Especially in North Carolina, we work for fairer reimbursement while also helping organizations cope with systems that are not so predictable.
Belonging to a number of long-term care provider associations helps us stay current with all of the latest industry developments. Our firm is a proud member of the NC Providers Association, NC Providers Council, NC Senior Living Association, NC Assisted Living Association, and NC Health Care Facilities Association.
We provide the following services to Providers:
Assistance with entity structure
Cash flow forecasting
Certificate of Need preparation and competitive analyses
Cost allocation and profitability analysis
Financial statement audits, reviews and compilations
Industry data analyses and comps
Internal control recommendations
Merger and acquisition assessment and implementation
Owner buy-in, buy-out scenarios
Owner compensation modeling
Post payment adjustment appeals
Reimbursement rate analyses
Tax strategy and preparation
Additionally, DHW provides the following services to physicians' groups:
Assistance with entity structure
Compensation models
Profitability and overhead analysis
Mergers and acquisitions
Assistance with reimbursement issues
Partner and shareholder buy-ins and buy-outs
Ready to learn more about how we can guide you to new levels of success? Contact DHW today to get started.
Manufacturing
& Distribution
Boost your business' operational performance to meet your goals.
Nonprofit
Boost proficiency to live out your organization's mission.
Healthcare
We keep up with the latest industry changes so you can focus on providing quality patient care.
HUD
Industry specific knowledge helps us to implement results-driven solutions.
Commercial Construction
Our specialized team assists in constructing a plan to minimize risk and grow your business.
Retail
Drive organizational performance with our team's valuable insight.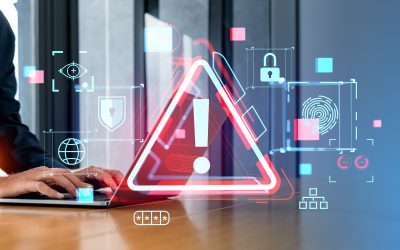 The retirement plan industry holds over $37 trillion in total participant retirement accounts. Yet, the industry as a whole lacks a...
read more